Labradorite Gemstone Bezel Sterling Silver Crescent Moon Bracelet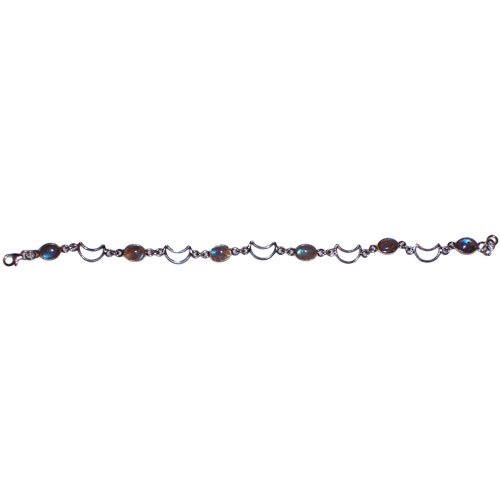 This sterling silver crescent moon bracelet has Labradorite gemstones. The Labradorite gemstone bezels are oval shaped. The Labradorite gemstone oval bezels are linked with the sterling silver crescent moons. The Labradorite gemstone ovals are bezel set in sterling silver. The bracelet has a sterling silver lobster claw clasp. This crescent moon bracelet is 7-1/2" long by ¼" wide.

Color: Labradorite is a feldspar gemstone with a metallic rainbow (blue, purple, green, yellow, or orange) gleam.
Gemstone Lore: Labradorite is believed to help you find truth and psychic insight, have peace, and understand your dreams and goals.
Other Products from
endoftherainbowgifts
(View All)