Labradorite Gemstone Sterling Silver Sunburst Pendant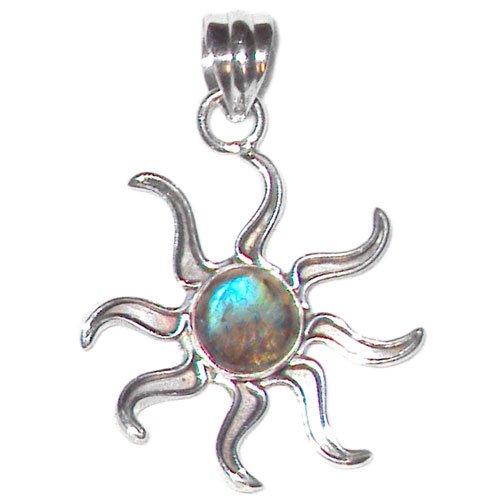 A Labradorite gemstone is bezel set in the center of the sterling silver sunburst pendant. The Labradorite gemstone bezel is round and is in the center of the eight wavy sunburst rays. The pendant hangs off a sterling silver bail. The sunburst pendant is 1.75" high and 1.25" wide.

Color: Labradorite is a feldspar gemstone with a metallic rainbow (blue, purple, green, yellow, or orange) gleam.
Gemstone Lore: Labradorite is believed to help you find truth and psychic insight, have peace, and understand your dreams and goals.
Other Products from
endoftherainbowgifts
(View All)