Amethyst Gemstone Sterling Silver Sunburst Pendant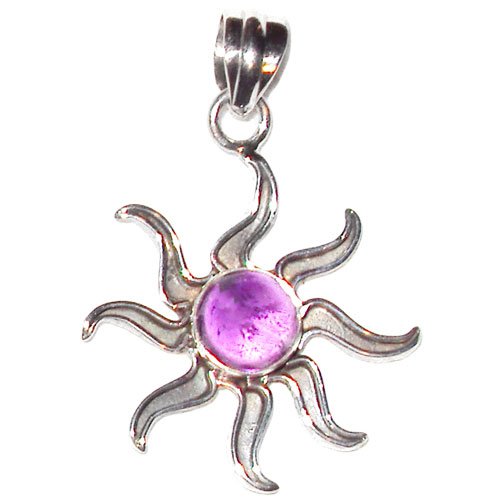 A purple Amethyst gemstone is bezel set in the center of the sterling silver sunburst pendant or starburst pendant. The Amethyst gemstone bezel is round and is in the center of the eight wavy sunburst rays. The pendant hangs off a sterling silver bail. The sunburst pendant is 1.75" high and 1.25" wide.

Color: Amethyst is a quartz crystal in shades of purple.
Birthstone: Amethyst is a birthstone of the month of February and the zodiac sign of Pisces.
Anniversary: The gemstone for the sixth anniversary is Amethyst. Rose Quartz is the gemstone for the fifth anniversary.
Gemstone Lore: Amethyst is said to guard against drunkenness and to instill a sober mind.
Other Products from
endoftherainbowgifts
(View All)