Malachite Gemstone Sterling Silver Sunburst Pendant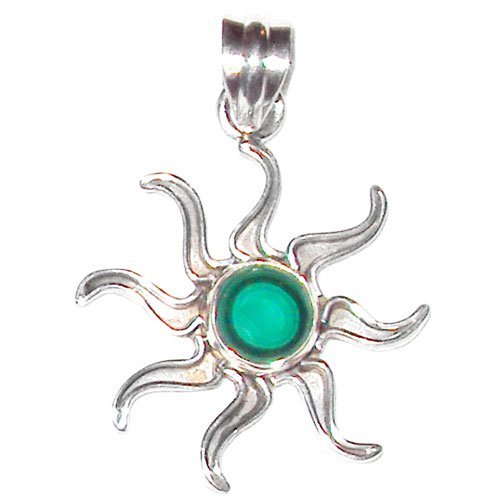 A green Malachite gemstone is bezel set in the center of the sterling silver sunburst pendant. The Malachite gemstone bezel is round and is in the center of the eight wavy sunburst rays. The pendant hangs off a sterling silver bail. The sunburst pendant is 1.75" high and 1.25" wide.

Color: Malachite is a green to dark green banded gemstone.
Birthstone: Malachite is associated with the zodiac signs of Capricorn and Scorpio.
Anniversary: Malachite is given on the 13th anniversary.
Gemstone Lore: Malachite is believed to have protection, love, and success powers.
Other Products from
endoftherainbowgifts
(View All)