Red Carnelian Gemstone Oval Bezel Sterling Silver Necklace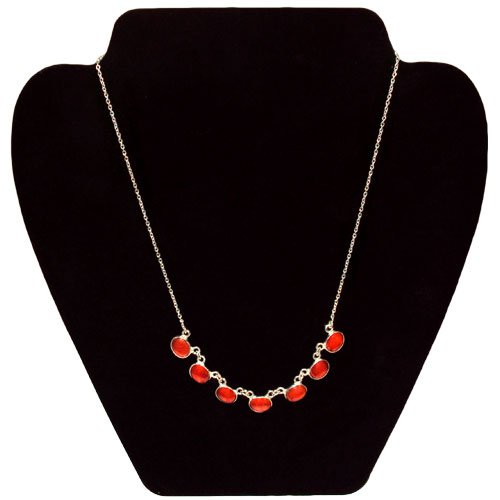 This bezel necklace has oval shaped red Carnelian gemstone bezels linked to a sterling silver chain. The seven Carnelian gemstone ovals are bezel set in sterling silver and are linked together. The necklace chain and springring clasp are sterling silver. This bezel necklace is 16" long by 3/8" wide.

Color: Carnelian is red to red-orange chalcedony gem.
Birthstone: Carnelian is a birthstone for the zodiac signs of Leo and Virgo.
Gemstone Lore: Carnelian is thought to be a healing stone and to protect against negativity.
Other Products from
endoftherainbowgifts
(View All)