Blue Lapis Gemstone Beaded Sterling Silver Leaf Necklace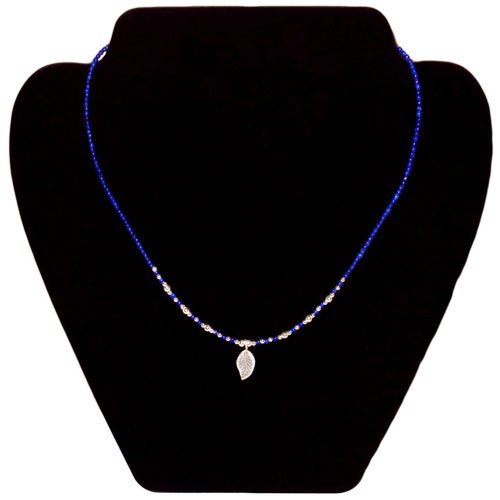 This necklace has blue lapis gemstone beads with Hill Tribe sterling silver beads, pendant, and clasp. The necklace has blue lapis beads and sterling silver beads leading up to a sterling silver leaf pendant. The clasp is sterling silver. This necklace is 15" long by 1/8" wide and the sterling silver leaf pendant is ½" long by 3/8" wide.
Color: Lapis is a lazurite in shades of blue.
Birthstone: Lapis is a birthstone for the month of September and the zodiac sign of Libra.
Anniversary: Lapis is the gemstone for the 9th year.
Gemstone Lore: Lapis is believed to help with psychic sight.
Other Products from
endoftherainbowgifts
(View All)